Handyman Matters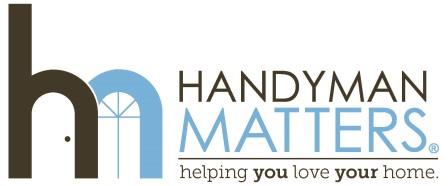 Booth: 729
7499 Whitepine Road
We are your home problem solvers. We take the hassle out of your home repairs, home improvements and home remodels. Our multi skilled craftsmen are ready to get it done for you. We also have healthy relationships with other trusted home service providers, so with one call you gain access to a wide range of trusted and reliable home repair, improvement and remodel providers. Since we are your home problem solvers, you can always count on one of our experts to address and discuss options to fix your home improvement, repair or remodeling problem, regardless of the nature. While Handyman Matters of Richmond can do just about anything around your home, we specialize in solving problems, getting your "to-do list" done and moderately priced makeovers!

Handyman Matters Richmond currently serves the Greater Richmond, Short Pump, Henrico, Glen Allen, Chesterfield, Chester, Mosely, BonAir, and Midlothian areas and surrounding Virginia counties. We are licensed, bonded and insured class A contractor and solving your home problems is what we do best.

We look forward to serving you!