The Drying Co. / ThermalTec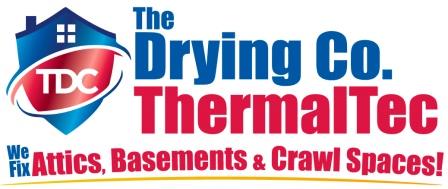 Booth: 745
236 Industrial Blvd.
Suite A
Since 2002, The Drying Co./ThermalTec has been serving Greater Richmond and Virginia Peninsula families. We specialize in attic & home insulation, basement waterproofing, and crawl space repair & encapsulation. Our mission is to deliver comfortable, energy efficient, durable home and building environments to all our customers. To achieve this, we utilize the latest best practices in Building Science. By looking at the home as a system our Home Performance Advisors can diagnose the causes of your concerns and discomfort and develop a customized plan that meets your needs.
We know that no home is exactly like another and believe in offering long-term solutions, not temporary fixes. Our Home Performance Advisors take all the time you need to go over any questions or concerns, so you feel confident about the solution we are offering. At your appointment, our Home Performance Advisors discuss your concerns with you, do a thorough inspection of your home, take pictures, discuss their findings, provide you with a customized solution and estimate, and answer any questions you have. Solutions can include: spray foam insulation, cellulose insulation, foam board insulation, heavy duty vapor/moisture barriers, sump pumps, dehumidifiers, WaterGuard drainage solutions, and mold remediation. Our inspections and estimates are completely free to our homeowners.
Visit us at the Richmond Home Show or give us a call at 804-823-1290 / 757-566-8622.