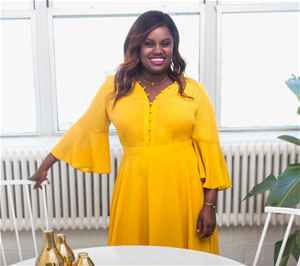 ATI WILLIAMS OF HGTV'S DC FLIPPERS
Ati Williams is the host of HGTV show DC Flippers, and the Principal of Honeycomb Residential. She is a renovation ninja, general contractor and design creative. Ati became interested in renovation and real estate when she purchased her first home. After a year of making minor renovations, she resold her home,and garnered $31,000 in profits. She has since worked on dozens of renovations from cosmetic builds to complete gut rehabs. What Ati loves most about renovations is the ability to breathe new life into a home's old soul through tasteful and custom update.
Ati has also been featured in the New York Times, MSNBC, CNN, Good Morning Washington, the Washington Post, the Washingtonian and several other publications and local TV shows.

Ati will be on the Fresh Ideas Stage Friday and Saturday. Check back for presentation times.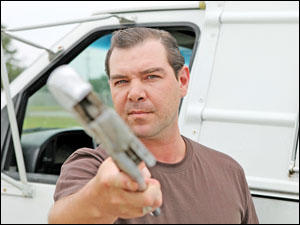 Richard McKann, Host of The Home Improvement Show on 1140 WRVA
Appearing Saturday, October 12
Richard McKann is a Master tradesman, licensed contractor and plumber and Host of The Home Improvement Show, heard each week on 1140 WRVA.
Appearing on the Fresh Ideas Stage Friday, October 11 at 12pm.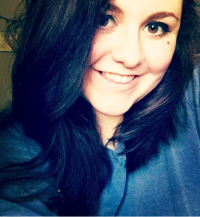 Giulia Ingrao of GLI Consulting
Giulia is a professional home organizer with an absolute passion for creating orderly and clutter-free spaces for her clients to enjoy. Her approach is educational — offering you the customization that many local competitors miss. From tackling personal home decisions to reaching important minimization milestones, her job is to guide you on the path to success. As a professional consultant, she believes in maintaining a positive mindset, creating partnerships with a purpose, and always striving for significant outcomes. Giulia is fueled by her commitment to excellence and she always goes the extra mile to make sure clients are fully satisfied with her work.
GLI Consulting is a Home Organization Company in Henrico, VA offering Home Organization, Home office Set Up, Home Clean Up and more!
Appearing on the Fresh Ideas Stage:
Saturday at 11am
Sunday at 2pm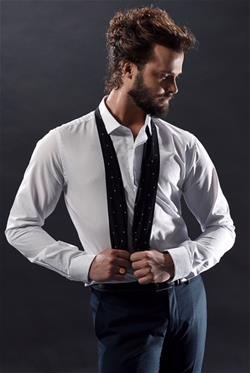 Tommy Bettin
Fred Astaire Dance Studio Richmond

Tommy Bettin, an alumni of Richmond Ballet is the owner of Fred Astaire Dance Studios Richmond, a brand new social and competitive ballroom dance studio. He is very excited about bringing ballroom dancing to Richmond and providing professional level facilities and world class instruction with world class dancers. Fred Astaire Dance Studios is a place where learning how to dance is a guarantee and the benefits that come with it are a time-tested treasure.
Tommy's strong technical base in ballet continuously awarded him opportunities to perform and coach all across the country in the ballroom dance field. In North Carolina, while successfully teaching and competing, Tommy decided to start his own dance studio in Richmond, Virginia and Fred Astaire Richmond was born. He now enjoys participating in the studio activities and continues to perform, compete, and coach professionally. He looks forward to dancing through the rest of his life.

Appearing on the Fresh Ideas Stage:
Friday, October 11 at 3pm & Saturday, October 12 at 6pm
Visit with Fred Astaire Dance Studios during the entire show in booth #644.
TROY MICHEL of HOT 106.1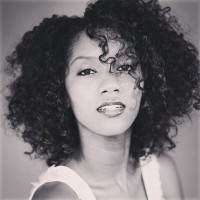 Meet Troy on Saturday at the show from 10am-12pm. She'll be with 103.7 Play for a live broadcast, fun games and more!